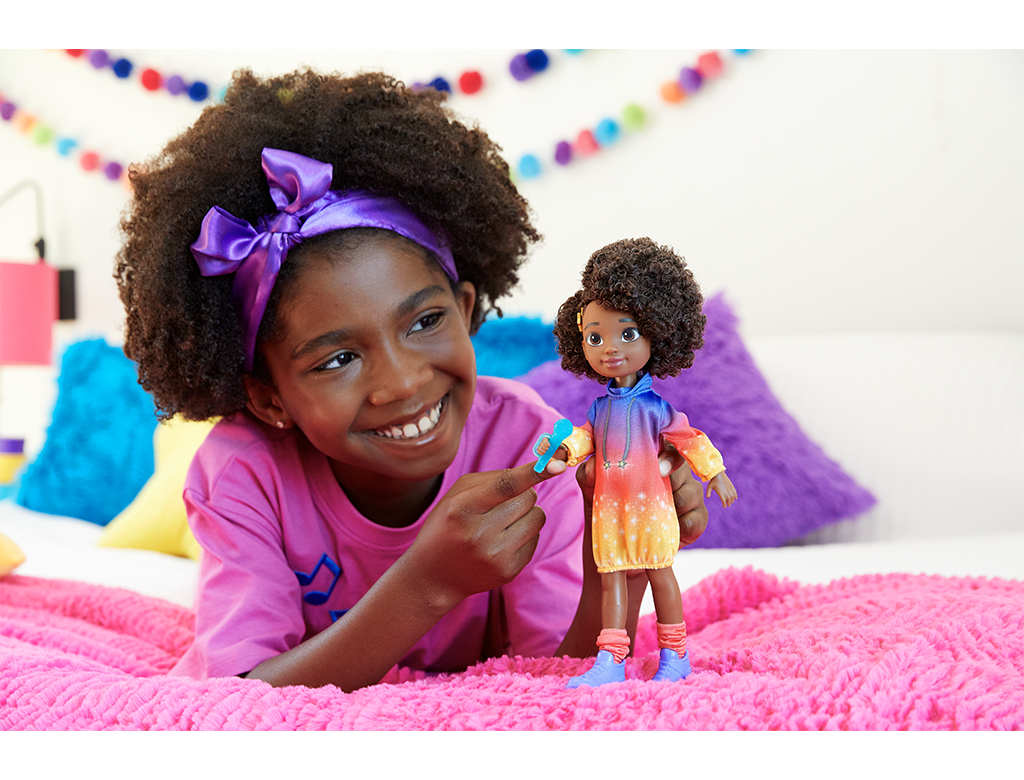 Mattel launches "Karma's World" doll collection with vibrant fashion designs by FIT students
Karma World Entertainment, Ludacris' entertainment media company and leading toy distributor Mattel launched a collection of Karma's World dolls and accessories featuring various models from Fashion Institute of Technology (FIT) DTech Lab students. The dolls, who sport an array of vibrant fashions, are available now at Target, Amazon, Walmart and many other retailers!
The FIT designs were inspired by Netflix's hit animated series Karma's World and were part of a larger children's collection of 50 cutting-edge pieces for licensing partners to integrate into a range of consumer categories.
The FIT DTech Lab, a key part of the college's innovation hub, provided a high-impact learning environment for the team by leveraging creative ideas and fresh perspectives from talented students and faculty. This unique partnership embodies a shared commitment to social equity within the creative industries for the Black, Indigenous and People of Color (BIPOC) community, which was also behind the recent launch of the Social Justice Center at FIT .
Chris Bridges "Ludacris" had this to say about the partnership, "Fashion plays a huge role in Karma's World; it's one of the many ways Karma and his friends express themselves," said Chris Bridges, creator and executive producer of Karma's World. "When designing these pieces, it was important for us to partner with creatives who share our commitment to diversity. FIT has truly supported our story of empowerment by creating fashionable pieces that are authentic to the characters. I'm so proud of what we've done together and I'm thrilled that Mattel is showcasing these designs in such a big way.