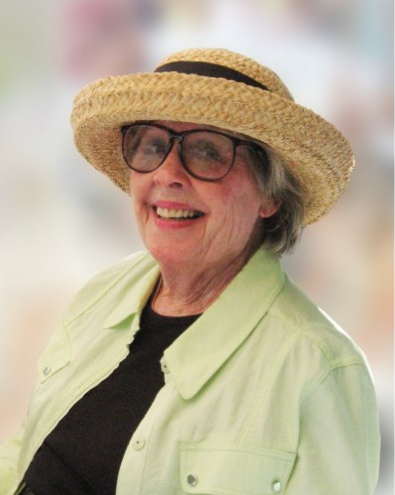 Joan Matthews, 98, model, painter, enjoyed traveling the world
Joan Kimball Matthews passed away on May 26, 2021. She was 98 years old.
She has lived a remarkable life as a loving wife, mother, grandmother and great-grandmother. His family was his greatest joy.
Joan was born on May 24, 1923 in New York City, daughter of Abbott Kimball and Marion Graham Kimball, and raised in Bronxville, New York.
She attended Ashley Hall in Charleston, South Carolina; Pine Manor College in Wellesley, Massachusetts; and Finch College in New York. She later attended Parsons School of Design to continue pursuing her passion for painting.
In her twenties, while working at Lord & Taylor in New York City, Joan's long auburn hair and glamor caught the eye of John Powers, whose top model agency signed her with Mademoiselle magazine. A highlight in Joan's life was her trip to Rio de Janeiro as a model for Mademoiselle.
Joan married William Cary Matthews on May 24, 1947 in New York City. After their honeymoon in Bermuda, they moved to Darien, where they started their family. In 1959, they moved with their four children and Eva Mae Morris to San Francisco, where Bill transferred to run the Foote, Cone & Belding advertising agency.
Joan and Bill were married for 47 years, until Bill passed away suddenly in 1991. They had a dedicated life together at home and on many trips around the world.
Joan is best described as an abstract expressionist and a gifted oil painter. Her language was color and she taught her children how to see the world artistically through form and composition.
She continued to study painting at the Art Academy in San Francisco and with painters in Carmel, California, where the family had a weekend home. In 1968 Joan had a successful solo exhibition at the Corwith Gallery on Union Street in San Fransisco.
Joan exuded energy and optimism. She will be remembered as an outspoken and lively loveseat and avid walker, often seen climbing the hills of San Francisco. She had a positive attitude and a wonderful sense of humor.
Joan was predeceased by her parents, husband and sister, Ann Kimball Andresen. She is survived by her four children, Willy Matthews (Laura) of Denver, Kim Matthews Wheaton (John) of Ridgefield, Washington; Cary Matthews Nowell (Tom) of San Francisco and Peter Matthews of New York; her grandchildren: Poppy Bernasek, Laura Evans, Will Wheaton, Henry Wheaton, Austin Matthews, Alistair Matthews, Peter Nowell, Abigail Nowell; and his great-grandchildren: Audrey Bernasek, Thomas Bernasek, Charlie Evans and Lucy Evans.
– This obituary was published on Legacy.com by the SFGate site.