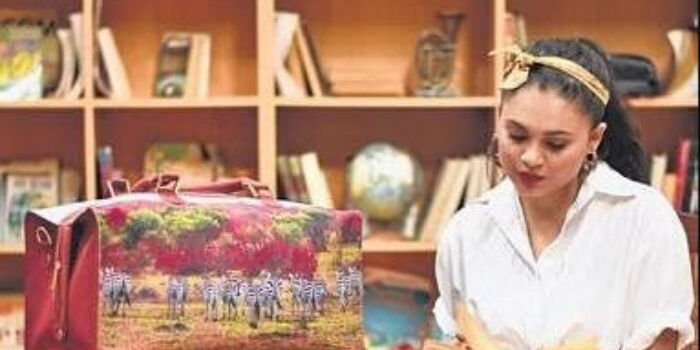 Businesswoman puts Kenya on a world map with unique fashion designs
Kenya has continued to dominate the world with its ingenuity in product creation, the latest entrant being Shivangi Bajpai's MixMitti label in India.
Born and raised in Africa, Bajpai developed a love for animals early on, a skill she would later use in her career as a fashion designer in a distant land.
In an interview with the New Indian Expressthe fashion designer noted that she was inspired to launch the brand, which includes accessorized designer bags, after developing an interest in environmental conservation at an early age.
She is interested in animal photography, which she chose while living in Kenya, and fashion. In her brand, she combined the two with the aim of creating an environmentally sustainable brand.
A duffel bag designed by Shivangi Bajpai.
New Indian Express
"I was born and raised in Kenya. I photograph animals and have been involved in wildlife conservation for some time now.
"When I entered the fashion industry professionally, I knew I had to come up with the idea of ​​mixing my passions [wildlife conservation and fashion] and try my hand at something new that can use fashion as a language to publicize animals and their conditions. This is how MixMitti was born," she told the outlet.
Bajpai further explained that all of its products are made from natural and biodegradable materials and are completely vegan.
The creation also uses the photographs taken by the creator herself as well as other photographers to raise awareness about endangered species that are rapidly diminishing.
One of his earliest designs was a brown duffel bag adorned with a picture of grazing zebras, an image of the East African savannah.
"Initially, we focused on endangered species and used photographs – images clicked by her and other photographers such as Trikansh Sharma, Siddharth Patel, Harman Singh Heer, etc. – in our first collection .
"Then we moved on to composition artwork on bags," she added.
Bajpai holds a degree in Textile Design from the National Institute of Fashion Technology, Kangra, India.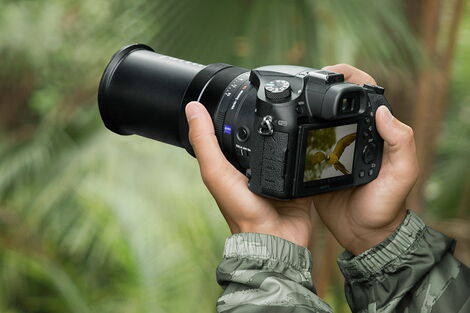 An undated file image of a person holding a camera.
Facebook